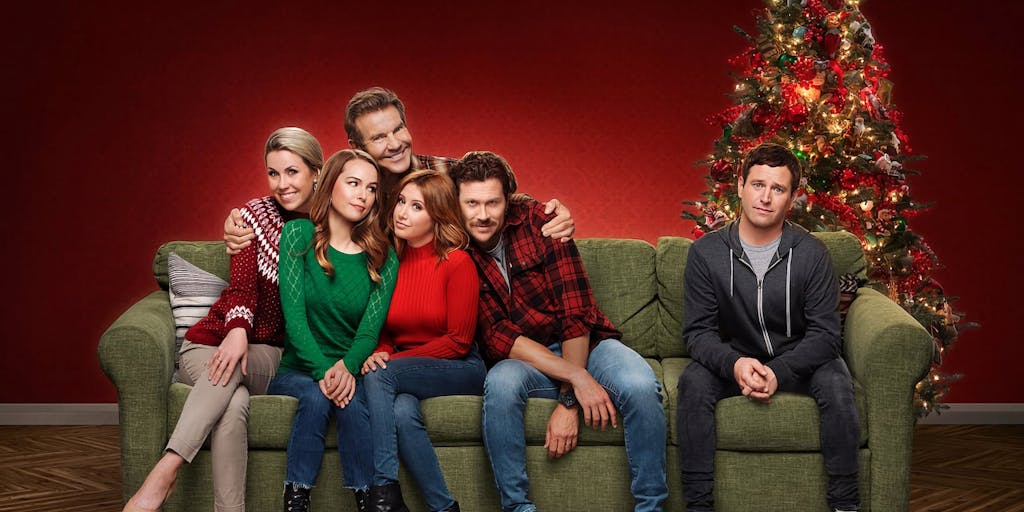 Well, this is surprising.
Netflix has something new among this year's deluge of new Christmas movies: a Christmas sitcom!
I only watched a few episodes of this show, although there are only 8 and so I may finish it. But I've got to say.
It could have been worse.
It's not good. But it could have been worse.
This is a multi-camera family sitcom with a laugh track about a boyfriend who wants to propose to his girlfriend but who isn't (as yet) good enough for her tough-as-nails father. There are siblings who are fine, and perhaps more interestingly, their spouses who have formed a "we married into this family" club. Our main character commiserates with them and that's a more interesting sort of relationship for him.
This show is a bit worse, in its writing, its sense of identity, and in its characters than That '70s Show, which is my bar for acceptability in multi-camera, laugh track-enabled sitcoms. But it's much better than some of the shit that's on TV these days, like The Big Bang Theory.
It's not wholly Christmasy. At least, not in these first few episodes. But it takes place in the lead-up to Christmas.
So far, I can't really give it a star rating, but I'll call it Bad but possibly recommendable if you've got a high tolerance for this kind of trash TV.